Tin Flash/USB Drive Case - With Window No Hinge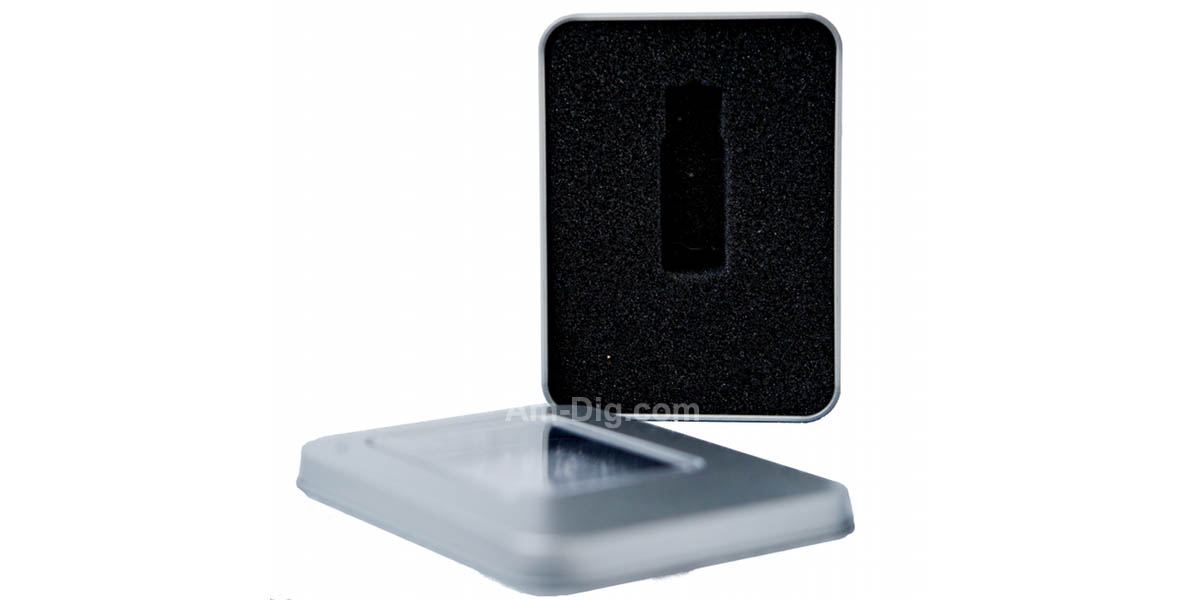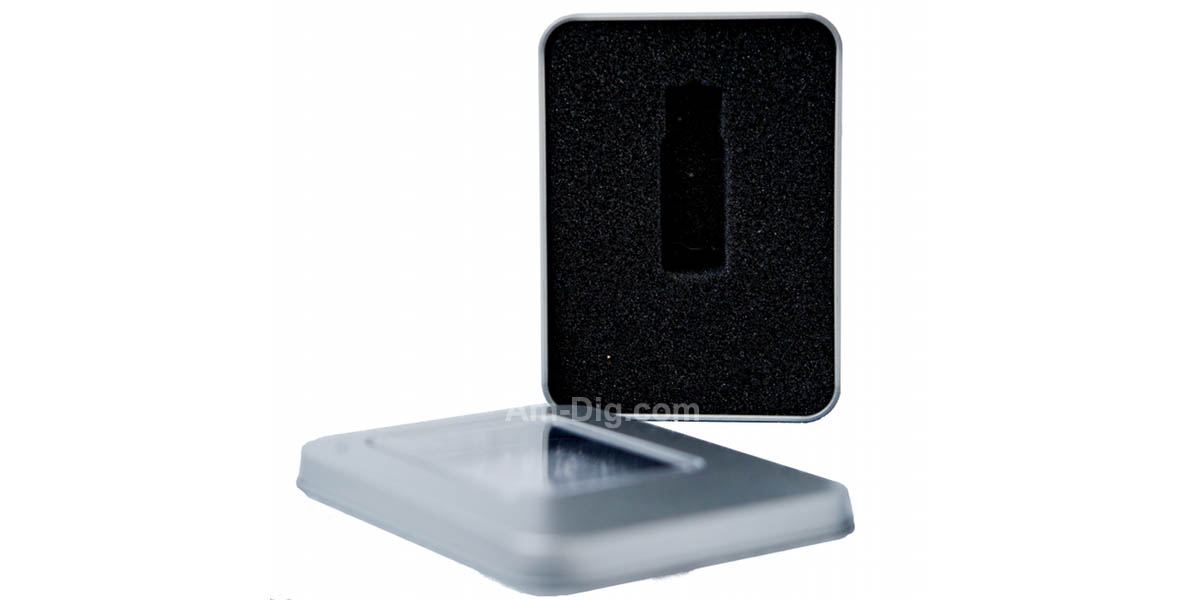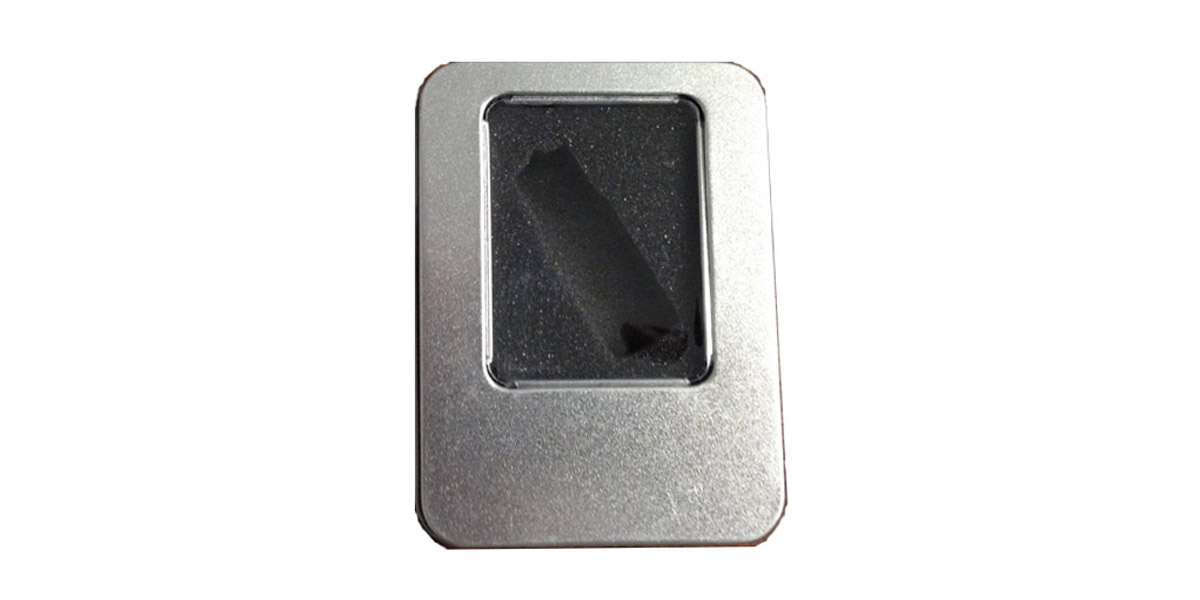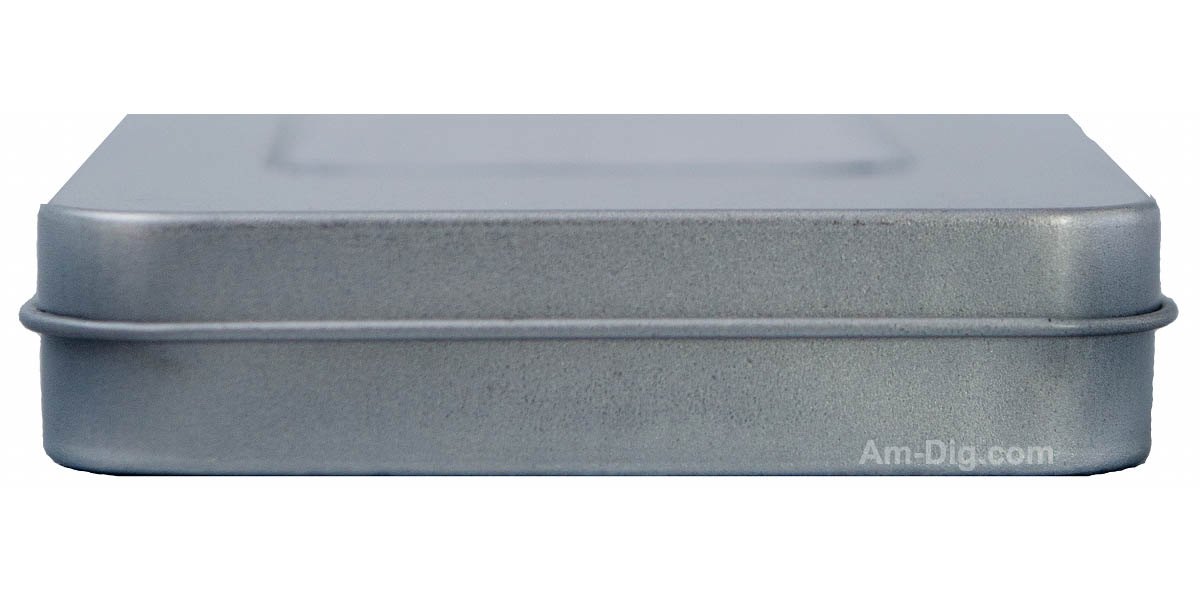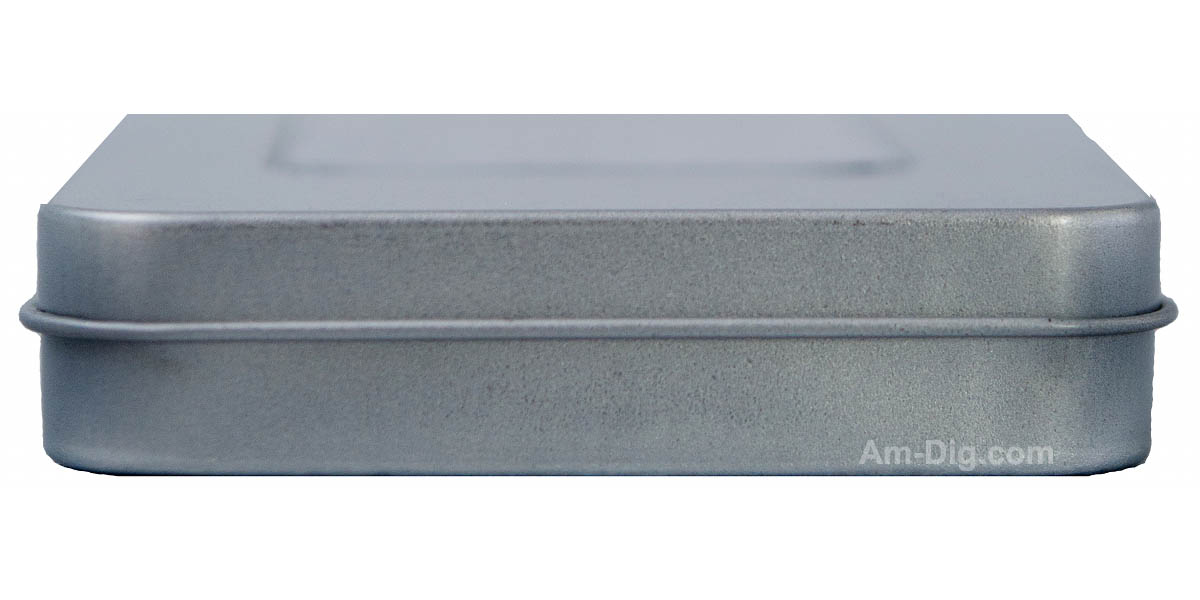 Actual product may differ slightly from the image above.

The approximate date of availability is 1/15/2018.
DETAILS AND SPECIFICATIONS
Tin Flash Drive Case - With Window No Hinge
A very sturdy and modern-styled tin case that shows off your USB drives beautifully thanks to the front window. These will enhance your presentation and set you apart from all the rest. This case is suitable for a multitude of other uses.
PRODUCT SUMMARY
TYPE
DVD Case
COLOR
Tin
STYLE
Standard
CAPACITY
1 Standard Size USB Flash Drive - The black foam insert can be easily modified by the user to hold larger size or additional media.
DIMENSIONS
4.6" x 3.4" x .8" (120mm x 86mm x 20mm)
FEATURES
High quality tin is used to make this case giving it a unique look that is more durable than any plastic case.
There is a rectangular window in the front measuring 2.6" x 2.0" (67mm x 51mm. This allows your drive to show right through.
The black foam insert can easily be removed so the case may also be used for purposes other than USB/Flash storage.
The media is secured inside a cutout in the black foam insert within the case. The cutout measures approximately 2.2" x .8" (55mm x 19mm). This cutout is angled slightly to the left.
The foam insert is very soft and will fit media slightly larger than the above mentioned dimensions of the cutout. The user can cut out additional or larger spaces to suit his/her needs.
CLICK HERE for a guide to the above specifications.