CD Jewel Case - MaxiSlim 5.2mm Black Single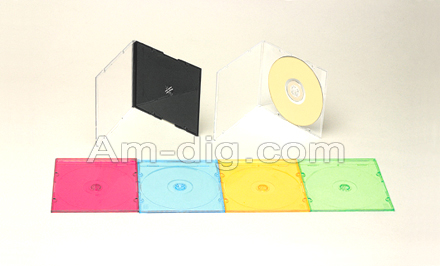 Actual product may differ slightly from the image above.
DETAILS AND SPECIFICATIONS
CD Jewel Case - MaxiVSlim 5.2mm Black Single
PRODUCT SUMMARY
TYPE
CD Jewel Case
COLOR
Black
STYLE
Maxi Slim
CAPACITY
One
DIMENSIONS
142 x 125 x 5.2 (in mm)
FEATURES
This case has a clear front with a black tray.
The inside of the front cover has four tabs that hold paper inserts.
CLICK HERE for a guide to the above specifications.