Sony LTX2500G: Ultrium LTO-6 Cartridge 2.5/6.25TB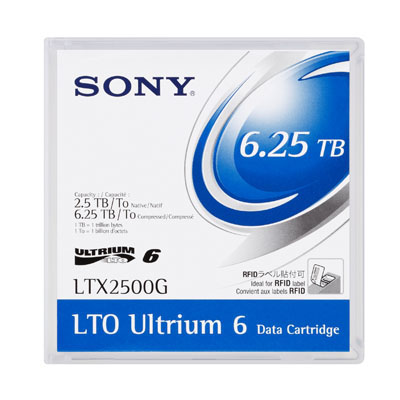 Actual product may differ slightly from the image above.
DETAILS AND SPECIFICATIONS
Sony LTX2500G Tape, LTO, Ultrium6, 2.5TB/6.25TB METAL PARTICLE (MP)
Sony LTO 6 Tape will have a capacity of 2.5 TB (uncompressed) and up to 6.25TB compressed (assuming a 2.5:1 compression)

Data transfer rates of up to 400MB* per second for over 1.4 terabytes of storage performance an hour.

Supports LTFS (Linear Tape File System)

For backward compatibility, LTO 6 Drives will read and write LTO 5 Tapes and read LTO 4 Tapes.