Energizer 522BP: 9 Volt Batteries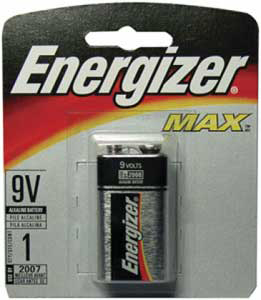 Actual product may differ slightly from the image above.
ENE522BP Energizer 522BP: 9 Volt Batteries
DETAILS AND SPECIFICATIONS
Batteries, Cell, 9 Volt, 1pk
Alkaline Energizer Battery, 9 Volt Energizer Max Alkaline Batteries provide long-lasting power source for such common workplace devices as calculators, pencil sharpeners, cameras, flashlights and portable tape recorders.
Copyright© 1996-2020 American-Digital, LLC d/b/a American-Digital.Com and Am-Dig.Com
All Rights Reserved. Designated trademarks and brands are the property of their respective owners.